If you're trying to locate a Real Estate Broker in Louisville who's an expert in the field, has great connections, and enjoys working with those looking to buy and/or sell a home, you should definitely check out Louisville Home Squad first!
Our team of real estate specialists will go the distance to bring you an outcome that will leave you very impressed and happy! We're the experienced professionals who will take the time to hear all about your wants and needs for your future residence, your concerns as a future buyer or seller, along with other specifics!
Real Estate Brokers in Louisville, Kentucky
When you go with Louisville Home Squad to meet your real estate needs, you're making a choice for top-notch results! When looking to sell your home, a wise first step to take would be to determine the actual market value.
This information can be obtained by finding out the prices that similar homes in your area have sold for or the amount of their appraised value.
Once that's been decided, you need to prepare your home to go on the market using such methods as decluttering, staging, and using paint in neutral colors. Our agent will set things up so that your property receives maximum exposure! We'll list your home using powerful marketing search engines, and the buyers will come calling!
It's a fact that 84% of buyers find their homes via the internet!
Helping You From Start to Finish
While the process of purchasing a home can be overwhelming and draining, especially if you're selling your current home at the same time, taking one step at a time is a strategy that can be quite helpful in decreasing your stress level as you go.
It would be wise to look into getting a loan approval from a bank just before you begin your actual home search so that it's in place when the time comes. The bank will later determine if the home you're considering purchasing is worth its selling price. It would also be insightful to have the name of a reputable home inspection company on hand.
We'll be there for you from start to finish, including for the time when any price negotiations take place in an effort to help you secure the best price possible!
Call The Home Squad For Real Estate Broker in Louisville
To find out more about Louisville Home Squad and how we can set you up with a Real Estate Broker in Louisville who'll work hard for you, please feel free to contact us at (502)804-4991. We'll gladly answer any questions you may have, address your concerns, and provide you with additional information.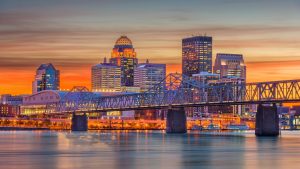 We'd also welcome your coming to visit with us in person! We love what we do and are genuinely committed to making you feel welcome, valued, and respected throughout the home buying and/or selling process.
There's nothing that brings us joy like seeing that look of excitement on a client's face upon seeing that home that they absolutely love; the one that checks off many boxes on your wish list.
We hope to have the opportunity to work with you soon!