When considering the amount of Houses for Sale in Louisville there are in the Louisville area, it can be easy to find yourself feeling overwhelmed and anxious unless you incorporate the assistance of real estate specialists like those at Louisville Home Squad!
We've been in the field for over 25 years, have great connections, and enjoy working with those looking to buy and/or sell a home! We'll go the distance to find you that residence that seems like it was made with you in mind! We'll take your wish list seriously and work relentlessly to find and set you up with the very best home for you and yours!
Louisville, Kentucky Real Estate & Homes for Sale
At Louisville Home Squad, it's only natural that we come alongside our clients to help narrow down the choices, based on what's most important to you! As our client, it's part of our job to ensure that your time and energy aren't wasted viewing homes that don't accommodate your specific wants and needs well.
Instead, we do this work for you ahead of time so that you can save your strength for the far more fun "chore" of being excited as you walk through homes that you can actually picture yourself living in!
Find Your Home In Louisville With The Home Squad
With us, whether you're looking for a starter home or your forever home, we're the experts who have a passion for matching you up with the home of your dreams! We make every effort to ensure that our clients are absolutely delighted with their new residences!
As a real estate company that's sensitive to each prospective buyer's needs, we seek to find you a home that will feel like a relaxing retreat! After a long day, everyone should have that place where they can go to unwind and be truly refreshed, and we're the ones who'll make that happen for you!
Our trained and licensed agents will assist you with finding a home that satisfies your wish list, and we'll also make every effort for the process to be as quick and practical as possible!
We're very knowledgeable about the different aspects of the Houses for Sale in Louisville throughout the region, including those with the most highly rated school districts, best views, and lowest monthly taxes! We'll negotiate on your behalf to secure the best price and terms available!
Find Houses For Sale In Louisville, Call The Home Squad
If you have any questions or would like to know more about the Houses for Sale in Louisville that we can show you, please pick up the phone and give us a call at (502)804-4991!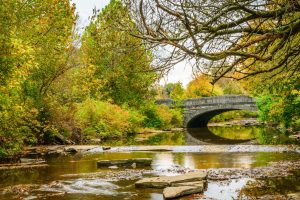 Our agents will gladly provide you with whatever information you may need, answer your questions, as well as address your concerns!
Furthermore, you're welcome to stop by in person!
We realize that buying a home is a big deal and that there's a lot involved in the process! We're here to lighten your load so that you can enjoy this exciting time in your life with a spirit of celebration and joy! We look forward to hearing from you soon!