If you're looking to Buy a House in Louisville but aren't sure which agency to use, Louisville Home Squad would be an excellent choice! With more than 25 years in the field, we have everything you could ever need to find the home of your dreams!
We're quite familiar with the entire area and work as those on a mission to bring each of our clients the perfect home solution! With your ideal wish list items in hand, we'll work with you towards the ultimate goal of providing you with an amazing house where many wonderful memories are waiting to be had!
Finding Homes For Sale In Louisville , KY
At Louisville Home Squad, we're well-aware of the importance of purchasing a home where you don't feel like you're settling! Many factors come into play when making such a choice that go beyond the aesthetics, such as the taxes, the quality of the school district, as well as the community itself!
We'll be relentless in our efforts to find that wonderful dwelling that meets all of your criteria! Our agents are highly skilled in using the most current of innovative technologies, so we can show you homes that literally just came on the market! This is a great resource because it enables you to see certain homes before anyone else ever knows they're for sale! Imagine the possibilities!
Get Professional Insights From Local Real Estate Experts
When you go to Buy a House in Louisville, you're making one of the largest financial transactions of your life!
For this reason alone, it's important to get it right! Whether you desire a home that's turn key or are looking for a fixer-upper to put your own personal stamp on, our agents are enterprising and passionate as we work with the goal of making you absolutely delighted with the end result!
As most of our staff are homeowners, we empathize with the different steps you need to navigate to obtain the home that will work best for you!
Perhaps you find yourself feeling somewhat burdened by the anticipation of the fact that you may also need to sell your current home. That's where Louisville Home Squad can come to the rescue for you also!
We're great at connecting buyers to sellers and will help you with the different steps involved, including having an open house! We can help you with pricing your property well, based on the current market conditions, and with getting your property ready to sell in the shortest amount of time possible!
Together, we can make it happen!
Buy House In Louisville Today, Call The Home Squad!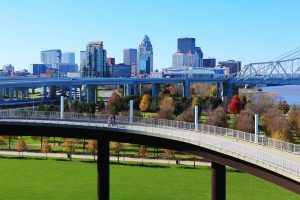 If you'd like to know more about us and how we can help you Buy a House in Louisville, and/or sell your current home, please reach out to us at (904)664-0079! We'd love to provide you with any information you may need, answer your questions, and address your concerns!
What's more, you're welcome to stop by our location and speak to us in person! We'd be thrilled to meet you and to help you in any way that we can with your real estate needs!